Whloesale Fresh and Processed Cassava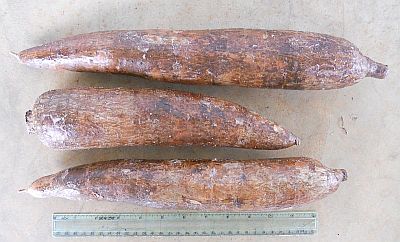 XAGRO is your wholesale supplier for fresh or processed cassava from Nicaragua. We offer fresh cassava dipped in food grade paraffin wax to extend its shelf life and packed 20 to 50 pounds per box. XAGRO also offers processed cassava. Frozen peeled cassava chunks, cassava french fries, and fermented cassava. Send us your requirements for a custom quote. Fresh, Fermented, or Frozen!
Where can you buy cassava wholesale? Contact XAGRO. Ocean transit time from Nicaragua to Miami is only 3 days compared to 20 plus days from other suppliers.
If you are a wholesale buyer or importer of Fresh Tropical Produce,
XAGRO offers the best quality and prices direct from Central America.


Contact us: info@xagrosa.com for more information.
U.S. Phone: 305-359-4565 - U.S. Fax: 305-890-2927 - Intl Phone: +505 8993-4549